There are many ways that can lead you to the question: what can we do with millet, what is it good for and how can we use it? At the time of new year pledges, many people decide to try out new ingredients, among which millet is quite frequent as a token of beauty.
There are those who want to start a new diet which is sugar or gluten free or is of higher fiber content, and those who are changing for a healthier diet because they want to lose weight or to improve their digestion. There is also an increasing number of people who need to control their carbohydrate intake because of insulin resistance, and this change in their life style leads them to the discovery of millet.
However, these efforts often end up futile: the packet keeps sitting unopened on the shelf as we feel aversion to it. In fact, the history of millet growing goes back to pre-historic times. Stone Age findings give evidence to the fact that millet used to be the most important porridge plant of the times. It is native to Asia (where millet porridge is a well-liked and commonly consumed dish also today) but since Hungary's environmental conditions are also very suitable for growing millet, this grain used to be an organic part of our ancestors' diet. The shell of the millet comes in three colors: red, white and gray.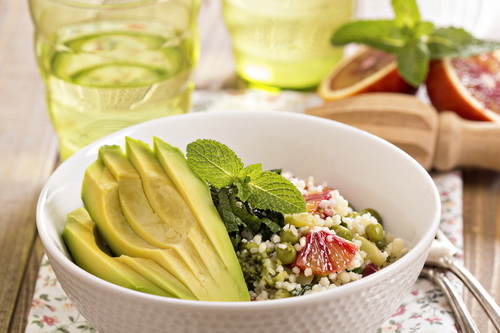 Characteristics:
It is rich in several minerals: fluoride, phosphorus, sulfur, magnesium, calcium, also in vitamins B1, B2, B6 and niacin.
Its normal fat content is 3-6%, and it has a remarkably high linolenic acid content.
It also contains polyphenols that have an anti-oxidant effect.
It has a high methyonine, cystine and cysteine content – which promote the regeneration of the liver – therefore its regular consumption is highly recommendable in the case of cirrhosis or in any other condition when the liver is exposed to intense strain.
t does not contain gluten forming proteins, therefore it can be a safe part of a gluten free diet. Indeed, it is especially recommendable in this case as most of the traditional gluten free bakery products and flours have a lower fiber content, which increases the risk of certain illnesses such as constipation, high cholesterol level, overweight-obesity, heart and vascular diseases as well as certain tumors.
Due to its silica content, its regular use can enhance the elasticity of the skin, the brightness of the hair and the strength of the nails.
Millet can be found on the store shelves in its traditional grain form but also in the form of flour, flakes, beer and even snacks.
So let's see what we can make from millet. The simplest answer is "anything and everything" but let us be somewhat more specific.
Breakfast:
Make your own sweet or salty millet porridge!
Who on earth has the time for that? - you may think. But actually, it takes only twenty minutes for it to cook after you get out of bed and put it on (it must be washed thoroughly before preparation) and while it cooks, you can get ready for the day. Is you use millet flakes, it won't take longer than 3-4 minutes to make your sweet porridge.
Millet porridge is eminently nourishing, it helps control the digestive system and the blood sugar level. It can also be a welcome change after the routine of the cold cut sandwich, so it can serve as a super ingredient for your breakfast.
We can make from it millet spread, which can be a real treat to those who are not allowed to consume dairy products (but take care that you have the necessary animal protein intake during the day).
Use millet flour for the making of breads (as part of the flour mix) and of pancakes. This way, we can ensure a higher fiber content than that provided by the breads used in the traditional gluten free diet.
Morning and afternoon snacks:
Millet flour can serve as the basic ingredient of cakes and sponge cakes , which can be easily fitted into a healthy diet if we make them without sugar, with milk or dairy product or with fruits.
For lunch or dinner:
Use steamed millet in casseroles or stuffed foods instead of rice, or for garnish.
Steamed millet can also replace bread or rice in making soup croutons or puddings and mincemeat.
This grain used to be an organic part of our ancestors' diet.